1. Special request of a customized Saigon Food Tour
In October 2023, Jeff Chan and his crew were visiting Ho Chi Minh City, Vietnam for some events and business. Of course, like any other travelers, embarking on a food tour in Ho Chi Minh City is a must-do. The city's vibrant street food culture, diverse culinary offerings, and authentic flavors make it a culinary paradise.
Therefore, they looked for a reputable company to operate a great Saigon Food Tour for them, who can easily solve these problems:
Finding the best authentic Vietnamese food that they may have never tried before
Customizing a Saigon food tour for people with allergies, vegetarians, no beef or pork,…
Being able to work on a private Saigon Food Tour with a group of 40 people
That may sound like a lot of things to work with. However, as local experts, AN Tours Vietnam was easily able to address all of those before the tour started.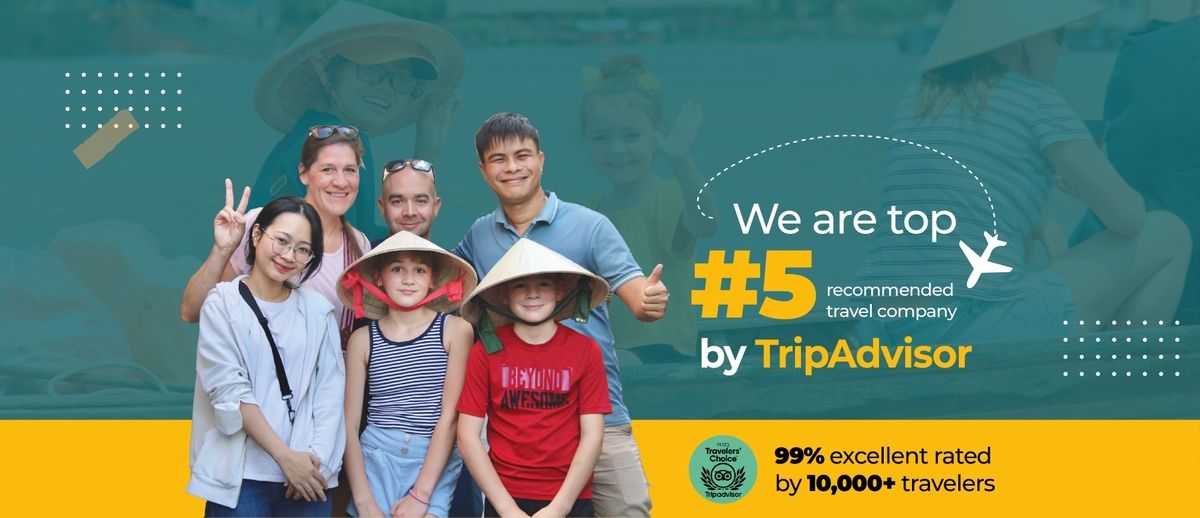 2. Our work on preparing the tour
The first thing AN Tours Vietnam was famous for is our ability to customize Vietnam tours based on every single person and request.
When a renowned YouTuber expressed interest in exploring the culinary delights of Vietnam, An Tours Vietnam eagerly took up the challenge of preparing a Saigon food tour that would leave a lasting impression.
We went the extra mile to uncover hidden culinary treasures that are often overlooked by mainstream tourists. They scoured local neighborhoods for authentic family-run eateries, where traditional recipes have been cherished for generations. These hidden gems allowed the YouTube sensation to savor the flavors of Vietnam in an intimate setting, while also fostering a deeper appreciation for the country's culinary heritage.
Each and every place was chosen carefully, with a supporter ready to take care of each situation in our tour to make sure there would be no problems coming up.
3. Watch their journey of foodie
A scooter food tour in Ho Chi Minh City offers a unique and thrilling way to explore the city's culinary delights. Riding on a scooter allows you to navigate through the bustling streets with ease while sampling a wide variety of delicious street food. Though Jeff Chan and his crew was a little afraid of being on the back of the motorbike at first, but AN Tours Vietnam professional and friendly tour guides quickly made them feel safe.
The tour went on with a lot of food coming: the secret food from the mountainous area of Vietnam, hidden gem street food, flower market,… that made everyone in the group fall in love.
4. Book a Ho Chi Minh food tour
Don't miss out on this opportunity to immerse yourself in the vibrant culture and delectable cuisine of Saigon. Book your Saigon food tour now and embark on a culinary adventure that will leave your taste buds craving for more to engage in the tantalizing flavors of traditional Vietnamese dishes, explore bustling local markets, and savor mouthwatering street food delicacies.
We have our designed food tour itinerary:
Or contact us for a customized food tour if you have any special request.
Service: Tours, transfers, activities, visa, hotels,…
Locations available: HCMC, Hanoi, Da Nang, Hoi An, Nha Trang, Phu Quoc, Da Lat,…
CONTACTS:
info@antoursvietnam.com
+84 37 4463 732 (Henry) (Whatsapp/ Zalo available)
+84 70 6666 520 (Vincent) (Whatsapp/ Zalo available)