Phu My Port is located in Phu My Town, Ba Ria – Vung Tau Province in the southern part of Vietnam. Many travelers are misled by many inexperienced articles that Phu My Port is in Ho Chi Minh City, but it is not. It is approximately 2 hours southeast of Ho Chi Minh City (formerly known as Saigon) and 45 minutes to Vung Tau City. The port serves as a gateway for cruise ships and is a popular stop for travelers visiting Vietnam and looking for tours from Phu My Port.
Why do many cruise ships dock in Phu My Port?
Considering the location above, shore excursions or tours from Phu My Port are not easy as they are quite far away from the center of the main cities. So why is the port still the choice for many cruise ships visiting Vietnam?
The main reason is the waterway width. Phu My Port is the closest port to the sea which cruises come from, and its waterway is wide enough for large cruises to come through without any difficulty.
Other reasons are cost and availability. While other ports may be closer to main attractions like Ho Chi Minh City, their cost and availability may take cruises into consideration as most of these ports are small and usually used for cargo instead of traveling cruises.
Therefore, if you are on a cruise visiting Vietnam, you will dock at Phu My Port and do the shore excursions from here.
2. Things you should know before your cruise arrives at Phu My Port
You are visiting Vietnam from another country, so yes, you will need a visa to enter Vietnam. Before checking for tours from Phu My Port or other activities, the visa is the top priority you must check.
First, ask your cruise if they already include your Vietnam visa in the price package or not. If they do, it is very simple: you just need to provide the cruise with your information so that they can do the customs for you.
If not, then you should check if your passport is on the list of countries with visa exemptions (those who can enter Vietnam without a visa). If you are not on the list, then it is best to apply for a visa on your own.
You can check our updated guide on Vietnam visa here:
Most of the time, cruise ships will visit Phu My Port and the other ports in Vietnam before leaving for other countries. Then you only need a single entry – 1 month visa for your arrival. Check details how to apply here:
Your time at Phu My Port matters to your activities here. Unless you are just staying on the cruise, knowing how much time you have in total is important before deciding to take tours from Phu My Port or any other shore excursions. You will also need to tell tour operators your time here so that they can arrange suitable activities, in case you miss your time back on the ship. There are two common time periods for cruises arriving at Phu My Port:
Within a day: the ship will arrive at 6:00 – 8:00 in the morning and leave at night
2D1N: the ship will arrive at Phu My Port in the daytime, and leaves the next day
After knowing well your time, it is best to keep in mind another important factor: distances and places to visit from Phu My Port.
Distances and places to visit from the port
Understanding what tours you can do from Phu My Port not only depends on your time but also on your destinations to visit. There are a lot of tours from Phu My Port that take travelers to different places. Here are some most popular ones and we will go deeper into each of them:
Ho Chi Minh City: A vibrant metropolis in southern Vietnam known for its rich history, diverse culture, and modern development. It offers historical landmarks, bustling markets, lively street life, delicious food, and beautiful parks, making it a unique and exciting destination for visitors.
As it is only 60 kilometers away from Phu My Port, it will take you 6-8 hours to do a tour here.
Vung Tau City: A charming coastal town in southern Vietnam known for its beautiful beaches, stunning landscapes, and relaxed atmosphere. With a mix of historical landmarks, outdoor activities, and delicious seafood, it offers a delightful getaway for travelers seeking a taste of Vietnamese coastal life.
This is the easiest place to visit as it is very close to Phu My Port (only 40 kilometers) and only takes you 4-6 hours to do a tour.
Cu Chi Tunnels: a war tunnel system in the rural of Ho Chi Minh City, which is suitable for those who love history and war stories.
Cu Chi Tunnels are quite far away from Phu My Port (~95 kilometers away) Though it can be done within a day, it will be a little bit rushed and you will spend most of your time in the car traveling (tours will take 7-9 hours)
Can Gio Mangrove Forest: A captivating natural wonder located just outside of Ho Chi Minh City, Vietnam. Covering an extensive area, it is one of the world's most diverse mangrove ecosystems.
Same as the Cu Chi Tunnels, Can Gio Mangrove Forest is quite far away (~90 kilometers) which will be rushed if you choose this place to visit (7-10 hours tour)
Mekong Delta: Filled with lush rice fields, winding rivers, and vibrant floating markets, the Mekong Delta has a rich culture, traditional villages, and delicious cuisine.
Although it is one of the most popular to visit near Ho Chi Minh City, it is not recommended to do Mekong Delta if you only have 1 day on your cruise. As it is very far from Phu My Port (~130 kilometers away), it will take 2D1N from Phu My Port for a tour, a 1-day tour is still doable but you won't like being in the car 90% of the time.
Also, keep in mind you will only be able to visit My Tho or Ben Tre if you take the Mekong Delta tours from Phu My Port.
Tri An Lake: Nestled among rolling hills and lush greenery, this serene lake offers a picturesque escape from the hustle and bustle of city life. With its crystal-clear waters and tranquil atmosphere, Tri An Lake is a haven for nature lovers and outdoor enthusiasts.
Though it is not a popular place, Tri An is still a great and doable tour from Phu My Port. Same as Mekong Delta, it will take 2D1N to visit the place due to its far distance (130 kilometers away).
Book your tours or shore excursions in advance
Many travelers wonder if they should book transfers or tours from Phu My Port in advance or wait until the date they arrive. The best advice will be to book your shore excursions as soon as possible. As most tour operators are located in Ho Chi Minh City, tours from Phu My Port are not always available as they need to arrange a lot for the day.
If you are not used to booking in advance, you will still be able to book tours and transfers when you arrive at the port. However, you may find yourself in a situation where drivers or tour guides waiting there try to rip you off with the price up to the sky.
Moreover, booking tours from Phu My Port may give you the advantage of being able to ask tour operators to customize your shore excursion to fit your time. As analyzed in the previous part of this article, fixed itineraries are not always for everyone, especially for travelers from ships whose time schedules may be different from cruise to cruise.
3. Suggested tours from Phu My Port
a) If you only have 1 day
If you are looking for tours from Phu My Port for cruises, and only have 1 day at the port. Though we are talking about 1-day tour, they will be different as cruise ships will arrive at Phu My Port at different times. Above are the tours which can be done anytime. However, if your ship arrives late (8:00 AM or later), you may consider doing these. Here are the options that we recommend:
Ho Chi Minh City Tour: take a trip to HCMC and visit popular landmarks like Notre Dame Cathedral, Saigon Post Office, and War Remnants Museum,… this itinerary is basic and for almost everyone who is a first-timer to Ho Chi Minh City
Saigon Unseen Tour: if you are not interested in the landmarks, you can find an operator that can do an unseen tour, which takes you to local sights that unveil the life of Vietnamese
Saigon Food Tour: if you are a foodie and cruise culinary is not enough, then you should do a food tour which also includes sightseeing. Normally a food tour is operated at night. But with local experts like AN Tours Vietnam, we can always customize a great day tour.
Vung Tau City Tour: though Vung Tau is famous for its coastal town (which seems not interesting to cruise travelers who have been on the sea all time), it is also known for a lot of landmarks like the Jesus giant statue, the couple of big-small mountains, monkey temple,… if your time is really short, this is a great option to go for.
If you arrive earlier (before 8:00 AM), you can add these tours from Phu My Port into options to consider (as they are doable without much rushing if your ship is early):
Cu Chi Tunnels Tours: visiting the historical tunnels with gun shooting activities, the car will pick you up at Phu My Port and visit Ben Dinh or Ben Duoc depending on your arrival time (Ben Duoc will be a longer tour)
See the difference here: Exploring Vietnam's Cu Chi Tunnels: Why Ben Duoc Is Much Better Than Ben Dinh
Can Gio Mangrove Forest Tour: take a tour of the ecosystem near Ho Chi Minh City, in which you will visit mangrove forests, monkey island, and the natural life of locals here,…
b) If your cruise stays overnight
Before thinking about specific tours from Phu My Port if you have that much time (2D1N), let's go for the strategy that maximizes your trip:
Option 1: do a day tour on the first day, then stay at a hotel in Ho Chi Minh City, do another tour on the second day, and return to the ship
Option 2: do only one tour on day 1, and return to the ship at night
If so, here are what we recommend:
Itinerary 1: Cu Chi Tunnel Tour, then stay at a hotel go around & relax for the night, then do a Ho Chi Minh city tour in the morning (or go shopping) and return to the ship
Itinerary 2: Doing the same but replacing the Cu Chi Tunnel tour with the Mekong Delta tour
Itinerary 3: Doing one of the two above but return to the ship early the next morning (if your ship leaves early)
Itinerary 4: Doing Cu Chi Tunnel tour or Mekong Delta, then return to the cruise at night
If you want more, don't hesitate to Contact AN Tours Vietnam for a customized tour from Phu My Port that gives you unforgettable memories: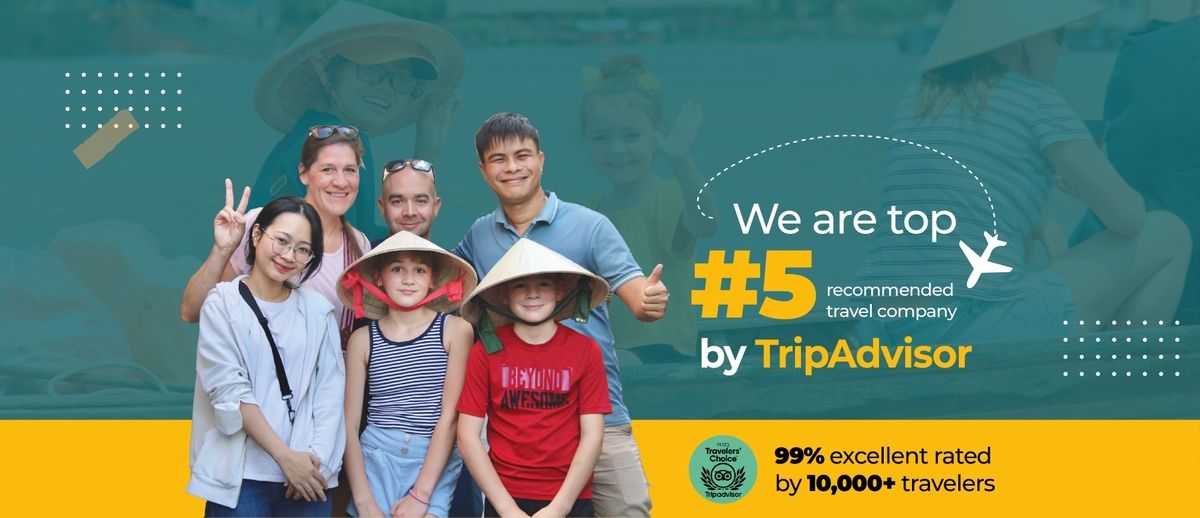 Service: Tours, transfers, activities, visa, hotels,…
Locations available: HCMC, Hanoi, Da Nang, Hoi An, Nha Trang, Phu Quoc, Da Lat,…
CONTACTS:
info@antoursvietnam.com
+84 37 4463 732 (Henry) (Whatsapp/ Zalo available)
+84 70 6666 520 (Vincent) (Whatsapp/ Zalo available)